Click on the title of the book to place a hold!
W.E.B. Griffin: Rogue Asset – Brian Andrews and Jeffrey Wilson
The secretary of state has been kidnapped by Islamic extremists and his only hope for survival is a reconstituted Presidential Agent team in this revival of W. E. B. Griffin's 'Presidential Agent' series.
__________________________
When Emma's husband, Ben, falls in love with a large Victorian mansion for sale in upstate New York, he swears to her the fixer-upper will be worth the risk. With a baby on the way, Emma would like to live in a charming, safe community, and in a space larger than a one-bedroom New York City apartment. On impulse, she agrees to Ben's plan and they put in an offer on the house. Sure, the mansion has a somewhat creepy backstory and is a bit dilapidated, but Emma and Ben are in this together, aren't they? When strange things start happening, Emma begins to experience a little buyers remorse. What's the real history of this house? Is its dark history repeating itself? Why does her husband suddenly seem so distant? Is she in danger? Is her baby?
_______________________
My Darling Husband – Kimberly Belle
Jade and Cam Lasky are by all accounts a happily married couple, with two adorable kids, a spacious home and a rapidly growing restaurant business. But their world is tipped upside down when Jade is confronted by a masked home invader. As Cam scrambles to gather the ransom money, Jade starts to wonder if they're as financially secure as their lifestyle suggests, and what other secrets her husband is keeping from her.
______________________________________
Her Hidden Genius – Marie Benedict
Rosalind Franklin has always been an outsider–brilliant, but different. Whether working at the laboratory she adored in Paris or toiling at a university in London, she feels closest to the science, those unchanging laws of physics and chemistry that guide her experiments. When she is assigned to work on DNA, she believes she can unearth its secrets. Never again will she have to listen to her colleagues complain about her, especially Maurice Wilkins who'd rather conspire about genetics with James Watson and Francis Crick than work alongside her. Then it finally happens–the double helix structure of DNA reveals itself to her with perfect clarity. But what unfolds next, Rosalind could have never predicted. Marie Benedict's powerful new novel shines a light on a woman who sacrificed her life to discover the nature of our very DNA, a woman whose world-changing contributions were hidden by the men around her but whose relentless drive advanced our understanding of humankind.
_________________________________
Sorority Murder – Allison Brennan
Allison Brennan's latest riveting suspense involves a podcast that revisits the murder of a popular sorority girl as listeners call in clues to help solve the campus cold case. From the author of the 'Quinn & Costa' and 'Max Revere' series.
_________________________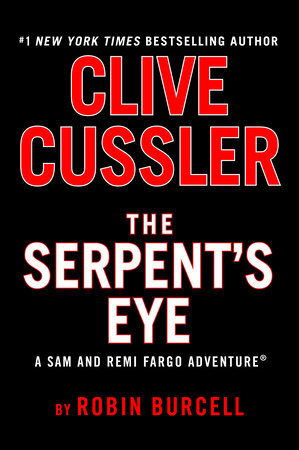 Clive Cussler's The Serpent's Eye – Robin Burcell
Husband and wife Sam and Remi Fargo have always been true partners, and Robin Burcell brings a woman's point of view, along with terrific law enforcement credentials, to the series. Extravagant adventure, intricate plotting, colourful villains, engaging heroes, and historical tie-ins are all on show in this 13th installment of the 'Sam and Remi Fargo' series.
___________________
In "Find Me", the disappearance of a young woman leaves her closest friend reeling and an NYPD homicide detective digging into her own past. From the author of "The Better Sister" and "The Wife".
_____________________
f you want to survive in this world there's one thing you need to value above all else: loyalty. Don't miss the explosive new novel from the queen of crime Martina Cole.
____________________
The Magnolia Palace – Fiona Davis
Fiona Davis returns with a tantalizing novel spanning 50 years about the secrets, betrayal, and murder within one of New York City's most impressive Gilded Age mansions. From the author of 'The Lions on Fifth Avenue' and 'The Chelsea Girls'.
_____________________
A Three Book Problem – Vicki Delany
In this seventh entry of the 'Sherlock Holmes Bookshop' series, when the wealthy David Masterson plans to entertain his friends with a traditional English country house weekend, Jayne Watson and Gemma Doyle are the chosen caterers. But it quickly becomes apparent that David's guests don't like each other – or their host. Before Gemma can ponder their relationships a poisoned dart sails through the window of the library, presenting Gemma with a three-book problem.
____________________
Mermaid Confidential – Tim Dorsey
In this 25th installment of the 'Serge Storms' series, Serge A. Storms decides to settle down in Pelican Bay, a thriving condo complex with scenic views and friendly neighbours. But the community is at war with investors who are buying up units and leasing them to young vacationers who party at all hours. With their little slice of heaven on the line, Serge takes it upon himself to convince the tourists to move on and quickly becomes a local favourite.
____________________
Greenwich Park – Katherine Faulkner
Helen's idyllic life—handsome architect husband, gorgeous Victorian house, and cherished baby on the way (after years of trying)—begins to change the day she attends her first prenatal class and meets Rachel, an unpredictable single mother-to-be. Rachel doesn't seem very maternal: she smokes, drinks, and professes little interest in parenthood. Still, Helen is drawn to her. Maybe Rachel just needs a friend. And to be honest, Helen's a bit lonely herself. At least Rachel is fun to be with. She makes Helen laugh, invites her confidences, and distracts her from her fears.
But her increasingly erratic behavior is unsettling. And Helen's not the only one who's noticed. Her friends and family begin to suspect that her strange new friend may be linked to their shared history in unexpected ways. When Rachel threatens to expose a past crime that could destroy all of their lives, it becomes clear that there are more than a few secrets laying beneath the broad-leaved trees and warm lamplight of Greenwich Park.
______________________________
London Bridge is Falling Down – Christopher Fowler
In this 18th installment of the 'Peculiar Crimes Unit' series, brilliant duo of Arthur Bryant and John May uncover a nefarious plot behind the seemingly innocuous death of an old lady – and when the case leads them to the London Bridge, it all comes down on the Peculiar Crimes Unit.
_________________________
One Step Too Far – Lisa Gardner
From #1 New York Times bestselling author Lisa Gardner, a thrilling new novel that sends Frankie Elkin into the woods in search of a lost man–and the shocking truth about why he went missing in the first place. Frankie Elkin, who readers first met in "Before She Disappeared", learns of a young man who has gone missing in a national forest. Law enforcement has abandoned the search, but a crew of people led by the young man's father are still looking. Sensing a father's desperation, Frankie agrees to help–but soon sees that a missing person isn't all that's wrong here. And when more people start to vanish, Frankie realizes she's up against something very dark–and she's running out of time.
_________________________
Something to Hide – Elizabeth George
In this 21st entry of the 'Lynley' series, when a police detective is taken off life support after falling into a coma, only an autopsy reveals the murderous act that precipitated her death. In the pursuit of a killer determined to remain hidden, Acting Detective Superintendent Thomas Lynley must sort through the lies and the secret lives of people whose superficial cooperation masks the damage they do to one another.
_________________________
Attorney and LGBTQ+ activist Robyn Gigl tackles the complexities of gender, power, public perception, and human trafficking with her second legal thriller featuring Erin McCabe, a protagonist who, like the author, is a transgender attorney. Now she and her law partner are drawn into a dark world of offshore bank accounts, computer hacking, murder, and the devastating impact of sexual abuse.
________________________
The Final Case – David Guterson
A girl dies one late, rainy night a few feet from the back door of her home. The girl, Abeba, was born in Ethiopia. Her adoptive parents, Delvin and Betsy Harvey–conservative, white fundamentalist Christians–are charged with her murder.
Royal, a Seattle criminal attorney in the last days of his long career, takes Betsy Harvey's case. An octogenarian without a driver's license, he leans on his son–the novel's narrator–as he prepares for trial.
So begins "The Final Case", a bracing, astute, and deeply affecting examination of justice and injustice–and familial love. David Guterson's first courtroom drama since "Snow Falling on Cedars", it is his most compelling and heartfelt novel to date.
_____________________________
The Sultan of Sarawak – Ian Hamilton
Ava Lee travels to Sarawak, Malaysia, after a business affiliated with the Three Sisters is bombed in Kuching. She quickly discovers that the powerful Chong family has a political and economic stranglehold on the province and is likely responsible for the bombing. As Ava investigates the Chong's, she is shocked to learn of their billion-dollar illegal logging operation in Sarawak, which has decimated the Malaysian rainforest and threatens the existence of the Penan — a nomadic Indigenous people who have lived in the region for centuries.
Determined to put an end to the Chongs' dominion over Sarawak, Ava follows a money trail that leads back to the Hong Kong real estate market. There, Ava and Sonny Kwon embark on a campaign of terror against the Chong family — attacking their holdings and bank accounts. Can Ava attain the vengeance she seeks? Or will the powerful Chong family triumph once again?
______________________________
Bright Burning Things – Lisa Harding
A rising international literary star makes her American debut with this visceral, tender, and brave portrait of addiction, recovery, and motherhood, as harrowing and intense as 'Shuggie Bain'. 'Bright Burning Things' is an emotional tour-de-force of rehabilitation and redemption.
__________________________
In a fevered and troubled time, the unlikeliest of heroes step forward. The wheels are coming off in America. Opioid addictions accelerate unstoppably. Environmental collapse can be read in every weather report. Vigilante bands take over streets at night, wearing clownface makeup. The very idea of government, of citizenship, is challenged daily. And something is happening to teenagers across the country, spreading through memes only they know. At the Float Anxiety Abatement Center, in a suburb of Chicago, Simon Oliver is trying to recover from his sister's tragic passing. He breaks out to join a woman named Louise and a man called The Prophet on a quest as urgent as it is enigmatic. Who lies at the end of the road? A man known as The Wizard, whose past encounter with Louise sparked her own collapse. Their quest becomes a rescue mission when they join up with a man whose sister is being held captive by the Wizard, impregnated and imprisoned in a tower.
____________________
The Queen's Lady – Joanna Hickson
In this second entry of the 'Queens of the Tower' series, following spectacular celebrations for the wedding of Arthur, Prince of Wales to Katherine of Aragon, Tudor England is plunged into mourning when the prince sickens and dies. With only ten-year-old Prince Henry left to inherit his throne, the court whispers with the sounds of conspiracy. Can young Henry secure the Tudor dynasty, or is the whole Tudor project itself now at stake?
__________________________
In this 20th entry of the 'Bishop/Special Crimes Unit' series, Hollis Templeton and Diana Hayes receive a warning that a twisted killer is stalking Salem, bent on destroying the five families that founded the town. But as Bishop and his Special Crimes Unit hunt down the killer, they uncover a dark and ancient curse haunting Salem.
_____________________
The Replacement Wife – Darby Kane
Elisa Wright is a mom and wife, living a nice, quiet life in a nice, quiet town. She's also convinced her brother-in-law is a murderer. Josh has one dead wife and one missing fiancée, and though he grieved for them he starts dating someone new. Elisa fears for that woman's safety, and she desperately wants to know what happened to her friend, Josh's missing fiancée.
Searching for clues means investigating her own family. And she doesn't like what she finds. A laptop filled with incriminating information. Other women.
____________________________
The Ballerinas – Rachel Kapelke-Dale
'Dare Me' meets 'Black Swan' and 'Luckiest Girl Alive' in a captivating, voice-driven debut novel about a trio of ballerinas who meet as students at the Paris Opera Ballet School. 'The Ballerinas' explores the complexities of female friendship, the dark drive towards physical perfection in the name of artistic expression, the double-edged sword of ambition and passion, and the sublimated rage that so many women hold inside.
________________________
The Last Dance of the Debutante – Julia Kelly
When it's announced that 1958 will be the last year debutantes are to be presented at court, thousands of eager mothers and hopeful daughters flood the palace with letters seeking the year's most coveted invitation: a chance for their daughters to curtsey to the young Queen Elizabeth and officially come out into society. In an effort to appease her traditional mother, aspiring university student Lily Nichols agrees to become a debutante and do the Season, a glittering and grueling string of countless balls and cocktail parties. In doing so, she befriends two very different women: the cool and aloof Leana Hartford whose apparent perfection hides a darker side and the ambitious Katherine Norman who dreams of a career once she helps her parents find their place among the elite. But the glorious effervescence of the Season evaporates once Lily learns a devastating secret that threatens to destroy her entire family. Faced with a dark past, she's forced to ask herself what really matters: her family legacy or her own happiness.
___________________
When Thumps DreadfulWater unintentionally discovers a body at the bottom of a treacherous canyon, he becomes entangled once again in an inexplicable mystery. As more puzzling details come to the surface, Thumps begins to question whom he can truly trust–especially when an unexpected visitor walks back into his life.
In the follow-up to "Obsidian", a Globe and Mail Favourite of 2020, Thumps DreadfulWater returns with wit and wry humour to solve a mystery that only Thomas King could create.
________________________
Lightning in a Mirror – Jayne Ann Krentz
In this final installment of the 'Fogg Lake' trilogy, Olivia and Harlan don't trust each other, but they soon realize they must work together to survive and unlock the Bluestone Project's most dangerous secrets before more innocent people die.
____________________
The Silver Bullets of Annie Oakley – Mercedes Lackey
Annie Oakley has always suspected there is something "uncanny" about herself, but has never been able to put a name to it. But when Buffalo Bill's Wild West Show goes on tour through Germany, Bill temporarily hires a new sharpshooter to be part of his "World Wide Congress of Rough Riders": a woman named Giselle, who also happens to be an Elemental Master of Air. Alongside this new performer, Annie discovers that she and her husband, Frank, are not simply master marksman, but also magicians of rare ability.
As they travel and perform, Annie must use her newfound knowledge and rare skill to combat creatures of the night scattered across the countryside, who threaten both the performers and the locals. Annie's got her gun, and it's filled with silver bullets.
_____________________
Seasonal Work: Stories – Laura Lippman
In a suspenseful collection of stories – including one never before published – featuring fierce women, New York Times bestseller Laura Lippman showcases why she is the master of the thriller.
__________________________
Everyone has the same questions about best friends Owen and Luna: What binds them together so tightly? Why weren't they ever a couple? And why do people around them keep turning up dead? In this riveting novel from Lisa Lutz, every answer raises a new, more chilling question. From the author of 'The Passenger' and 'The Swallows'.
_______________________
The Good Son – Jacquelyn Mitchard
Stefan was just seventeen when he went to prison for the drug-fueled murder of his girlfriend, Belinda. Three years later, he's released to a world that refuses to let him move on. Belinda's mother, once Thea's good friend, galvanizes the community to rally against him to protest in her daughter's memory. The media paints Stefan as a symbol of white privilege and indifferent justice. Neighbors, employers, even some members of Thea's own family turn away.
Meanwhile Thea struggles to understand her son. At times, he is still the sweet boy he has always been; at others, he is a young man tormented by guilt and almost broken by his time in prison. But as his efforts to make amends meet escalating resistance and threats, Thea suspects more forces are at play than just community outrage. And if there is so much she never knew about her own son, what other secrets has she yet to uncover—especially about the night Belinda died?
_________________________
The Paris Detective – James Patterson and Richard DiLallo
'The Paris Detective' contains three short stories featuring the most famous detective in Paris, Luc Moncrief, who joins the NYPD and soon becomes the sharpest crime-solving mind on the force. Please note: The three stories featured in 'The Paris Detective' ('French Kiss', 'French Twist' and 'The Christmas Mystery') were originally published as mass market originals.
__________________________
In this 7th installment of the 'Peter Ash' series, Peter Ash is driving through northern Nebraska when he meets a young pregnant woman alone on a gravel road, her car out of gas. Peter offers her a lift, but quickly finds her angry ex-cop ex-husband hot on their trail. It seems Helene has seen something she was never meant to see… and that protecting her will put both their lives on the line.
___________________________
The Mystery of the Sorrowful Maiden – Kate Saunders
'The Mystery of the Sorrowful Maiden' is the third delightful cozy mystery novel in the 'Laetitia Rodd' series that finds detective Leatitia Rodd entangled in the shocking world of the Victorian theatre.
__________________________
Antonia Adams is the product of a loveless marriage between a beautiful young model and an aristocrat. Unprotected and unloved, she learns that the only way to feel safe is to hide from the dangers around her, drawing as little attention as possible to herself, to be "invisible."
In her isolation, a day spent being carried away by an unforgettable film in a dark theater is her greatest thrill. Her love of the movies turns into a dream to become a screenwriter, and a summer job at a Hollywood studio. There, a famous British filmmaker notices her, and suddenly she can remain invisible no longer. He wants to put her in a movie and make her a star. She is suddenly thrust into the public eye–and even more so when they fall in love.
She will never let go of her true dream of becoming a filmmaker, though, and if she wants to make that leap, she will have to expose herself in ways she never has before. When tragedy strikes, she must decide whether she will remain center stage or become invisible again, where she feels safest. Will she face her demons, or run and hide?
_________________________
Pike Logan must stop a deranged killer hell-bent on igniting an international conflagration in this explosive, action-packed 16th entry of the 'Pike Logan' series from author and former special forces officer, Brad Taylor.
________________________
City of Shadows – Victoria Thompson
Since the war and the flu epidemic left so many families bereaved, interest in contacting the dead has experienced a revival. In this fifth entry of the 'Counterfeit Lady' series, ex-con artist Elizabeth goes up against a disreputable medium whose taking advantage of a friend's grieving mother. Can Elizabeth and her gang of amateurs fool the professionals?
_____________________
Criminal Mischief – Stuart Woods
In this exhilarating new thriller from #1 New York Times bestselling author Stuart Woods, Stone Barrington goes up against an enemy on the run.
After a dangerous adventure has him traveling up and down the coast, Stone Barrington is looking forward to some down time at his Manhattan abode. But when an acquaintance alerts him to a hinky plot being hatched across the city, he finds himself eager to pursue justice.

After the mastermind behind it all proves more evasive than anyone was expecting, Stone sets out on an international chase to places he's never gone before. With the help of old friends—and alluring new ones—Stone is determined to see the pursuit through to the end, even if it means going up against a foe more unpredictable than he has ever faced…